12 tags
8 tags
Birchbox May 2013 ✏ Beauty Diaries!
Hey pretty ladies! (And gents!) My May Birchbox is here! This months theme is "Beauty Diaries".  Birchbox is $10 a month for 4-5 deluxe samples. You can sign up here http://www.birchbox.com/?raf=ecm49 If you've been receiving Birchbox, don't forget to leave feedback on the website! Feedback = points and points = free money to spend in the shop! Be sure to let me know what came inside your...
8 tags
9 Dry Shampoo Do's and Don'ts
birchbox: Avoid ending up on one of Glamour's cringe-worthy Don't Lists with these dry shampoo guidelines. Much like vivid red lipstick or potent perfume, dry shampoo can totally backfire if used incorrectly. You know what we mean: sticky, greasy-looking locks and lackluster volume. It takes practice, but once you've harnessed the product's awesome revitalizing powers, it's a game-changer....
13 tags
SeasonsBox March 2013 Spring into St Patty's!
This is my third box! SeasonsBox is an ecofriendly monthly subscription service for home, body & spirit. Each months box is themed around the seasons and holidays. The boxes include 3-5 full sized luxury items! Curious whats inside the box? Unlike most monthly subscriptions, each month you can go to the website and see what you will be receiving. If you guys are interested in checking it...
12 tags
14 tags
13 tags
Eden Allure Beauty Bar Exotic Argan Oil with...
  Through some magic, they actually squeeze the argan oil particles between the soap! The full benefits of the oil are released when you wash. I especially like to use this on days I am shaving because it helps keep my skin slick & hydrated. The soap is gentle enough that you can wash your face with it too. If you have ever watched my videos before you'll know I love the smell of...
12 tags
7 tags
14 tags
16 tags
13 tags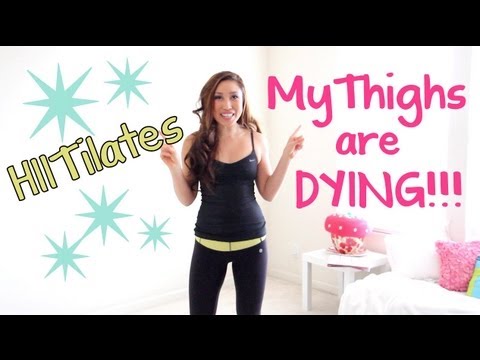 Anonymous asked: which shop do you got the strawberry culer ?
12 tags
11 tags
February Beauty Faves 2013! →
See why @Number4HairCare Blow Dry Lotion made my top 5 February Faves! ❤ #Birchblogger #youtube
12 tags
Blogger Week on ShopLately!
Sale ends 3/9/13! — https://shoplately.com/group/thesourcery/2883 Wow really honored to be featured among some great youtubers and vloggers! [[MORE]]I was so amped to be featured with one of my best friends on youtube, Miss Louie! BLOGGER WEEK: MISS LOUIE & CHICACHEW FOR CVSOURCERY CVsourcery Swanky Sisters Unite! ShopLately affliate bloggers: Miss Louie (Erica Louie) and...
8 tags
Global Green USA Green School Makeover Competition...
Every child deserves a learning environment that's safe, healthy, free of harmful toxins and optimal for learning! That's why I'm entering the Global Green USA Green School Makeover Competition Presented by @Pureology. You should enter to make learning better for your children too: http://bit.ly/VzWAQh. Thanks for the tip @Influenster! Our community is very eco friendly and the...
8 tags
10 tags
Review & swatches: NEW Milani Ultra Fine Liquid...
The formula is: - smudgeproof - waterproof  - long wearing - sparkling intense color - ultra fine felt tip [[MORE]]   The eyeliners come in 5 colors:  01 Black Vinyl - The only one without glitter. Slick formula, reminds me of Urban Decay 24/7 waterproof liquid eyeliners. Looks glossy even when dry, slick black and inky. 02 Black Gems - They should not called called this...
14 tags
Review: Prestiche Body Care
Wonder Polish Lavender retail price: 59.99  Two words: Smells AMAZING! There are actual small pieces of lavender flowers crushed into the scrub which contains fine grain dead sea salts. The salt itself is so gentle yet effective, your skin will be buffed and smooth. The blend of essential oils wraps skin in silky softness and nourishes deeply. Grapeseed oil is anti oxidant rich, Vitamin E...
13 tags
9 tags
9 tags
12 tags
13 tags
15 tags
11 tags
11 tags
10 tags
Anyone recommend a good sharpener for NYX jumbo eye pencils or UD eyeshadow sticks? The one I have just ate them :(
13 tags
Head over to Minerals by Bee to get your FREE...
http://mineralsbybee.3dcartstores.com/Sample-Introductory-Kit_p_221.html I just ordered mine, and it seems legit! I also already got an order confirmation! :) Here is everything you get in the bag: 1. Fruit Enzyme Peel – Mint green, crème textured peel exfoliates without granules or abrasives. Combined proteolytic enzymes and salicylic acid soften the skin and dissolve excess buildup. Special...
17 tags
I'm concerned!
People are telling me they cant view my channel and videos because it says "invalid response" or something? Anyone know why or how to fix it? I haven't changed anything so I am completely puzzled on this one!
7 tags
10 tags
9 tags
14 tags
16 tags
13 tags
8 tags
9 tags
9 tags
13 tags
15 tags
13 tags
Birchbox: Birchbox + Glamour = 5 Kinds of Awesome →
This makes me so excited! I love when @Birchbox partners up!!! birchbox: Glamour has been part of our required monthly reading for as long as we can remember. We're psyched to announce that we'll be partnering with the magazine for our July Birchbox. The box takes inspiration from Glamour's Five Senses of Summer issue and is sure to provide full beauty…
9 tags
9 tags
8 tags
13 tags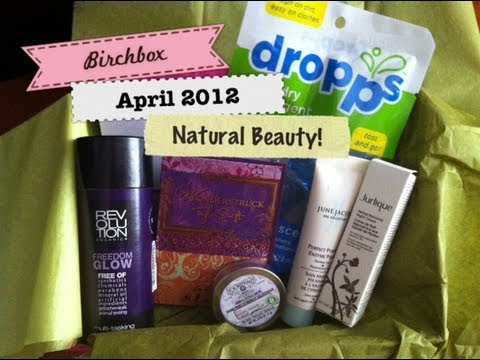 9 tags
10 tags